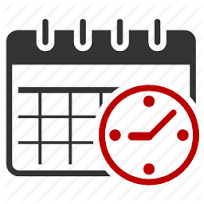 22nd Annual Tom Maynard Memorial Poker Run
Intinerary ~ May 16-18, 2019
Theme for event:

Hawaiian Luau

Thursday:
Meet and greet event at Portside
Tickets for two beers or wine, bar food for Players, guests and sponsors.
Captains and Sponsors can pick up their bags for the event.
All Players, Guests and sponsors receive the annual Poker Run T-shirt.
Maps indicating all the card stops for the Poker Run are provided.
Sponsor's name (business) listed on web site and other advertising.
Friday Day Time:
Annual Fun run, start to muster at 11:00 am, brief meeting about the route and where we are going to meet for lunch (TBD for 2019), then go for a run.
Card tickets will be sold at the event for your chance to win $500.00
Friday Evening:
Welcome Event at Mango's
Buffet dinner, drinks and wine.
Band and Dancing for your enjoyment.
Saturday:
Hot Breakfast provided by Waller's at The Pointe/Blackwater Room.
Captains Safety meeting.
The mass start of the Poker Run 2019
Evening awards session and dinner in The Blackwater Room, Peel and Eat Shrimp, Grilled Hawaiian Wings, and Grilled Ahi-Tuna are planned for this meal by Waller's.
Sounds Dawgs will be the DJ
There will also be a beer garden
2019 Card Stops
Crazy Horse Marina
Gills Creek Marina
Waller's at Crystal Shores Marina
Mangos
Portside
Smith Mountain Dock and Lodge
Magnum Marina
Book your room today at http://www.smlvaca.com/ and use the code POKER19 for the Poker Run special discounts.
Please make plans to come joins use for the annual kickoff event to summer at Smith Mountain Lake.

Continue reading